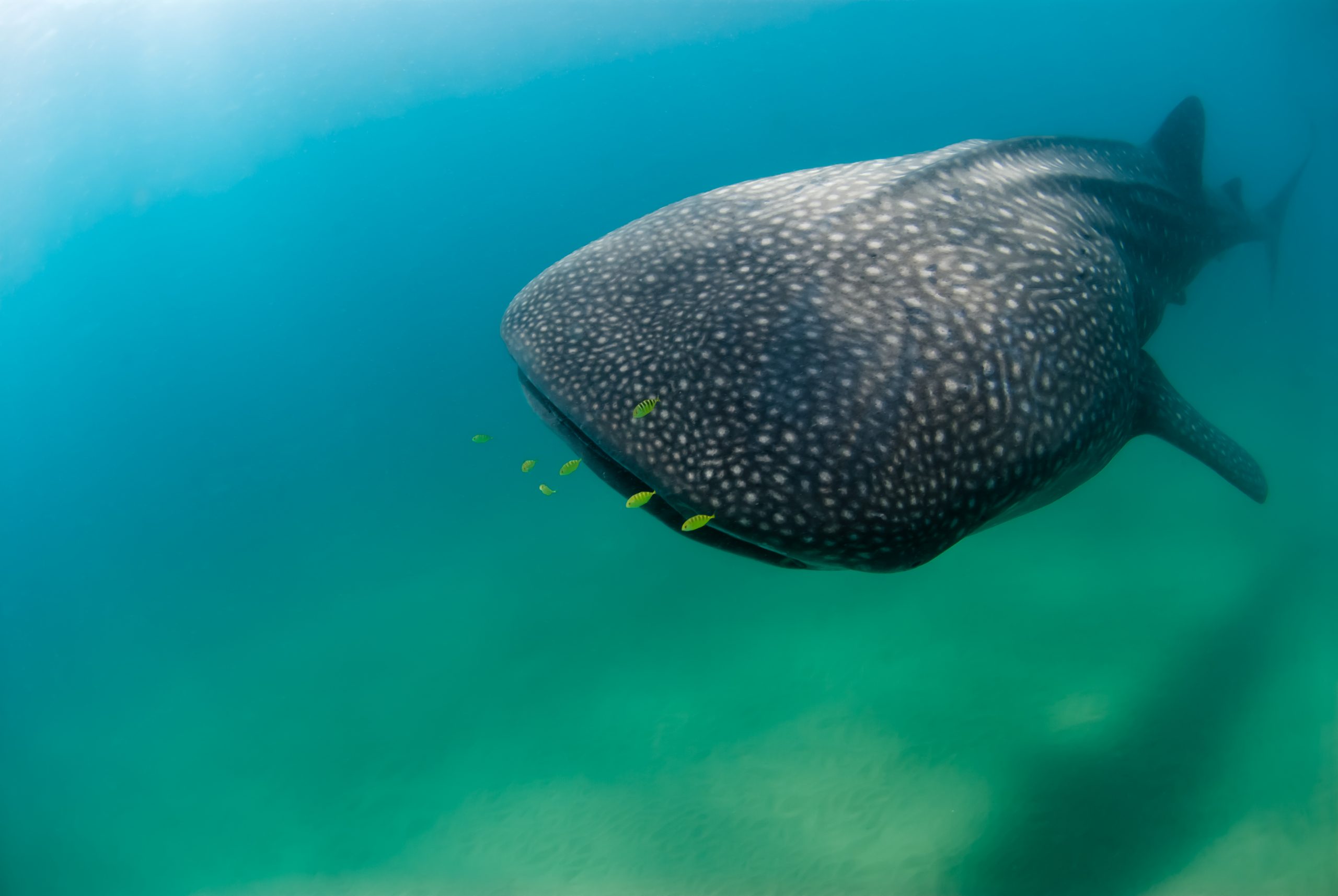 Whale sharks are the gentle giants of the sea. Encounters with these beauties rank near the top of any diving bucket list. With a head like the front of a bus, a dotty body and tiny eyes that don't match its girth, this gentle animal is the largest fish in the ocean.There is an intense thrill in diving or snorkeling with the docile whale shark. This causes thousands of hopeful thrill-seekers to flock to places where the sharks may be found.
Thus the charismatic whale shark is an ambassador for the ocean and a tourist draw card bringing in much-needed moola for poor countries. Strangely enough, the whale shark is often found in the shallows of some of the poorest nations on earth. I wonder if this is a co-incidence?
Mozambique is home to one of the greatest concentrations of whale sharks in Africa. The coconut lined beaches and colourful reefs of Mozambique are swoon-worthy, off-the-beaten-path adventurous places that win you serious bragging rights on social media. Most encounters with the whale sharks happen whilst you are on snorkel and when the animals are feeding on plankton and krill near the surface.
When to Go: November through February offers the best conditions to view these animals.
Operators: Operators: Guinjata Dive Centre https://diveguinjata.wordpress.com/ is a friendly and efficient dive center based South of Inhambane and offers ocean safaris to see the whale sharks . If you are staying in Tofo then try Peri-Peri divers for a hot day out with the whale sharks.http://www.peri-peridivers.com/
Price Tag: Ocean Safari's are around R350-500 per person depending where you dive.
I have added an album of some of my favourite photos of whale sharks which I hope will get you in the mood to visit.