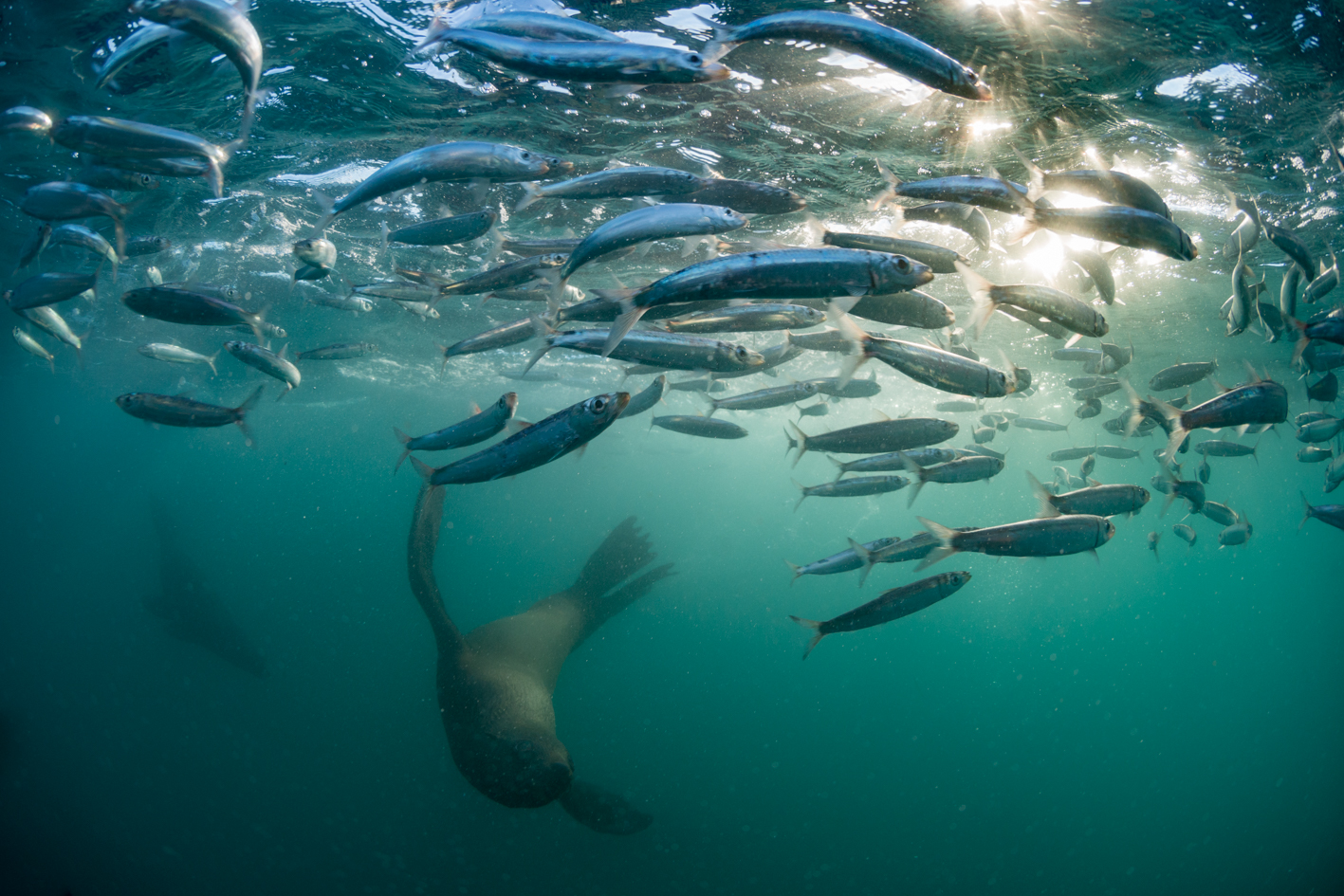 Extreme Interactions on the Sardine Run 2018
Not only is it an intense trip for thousands of ocean-loving humans to gasp at, totally aghast, but it's a vital event for the well-being of the oceans. The Sardine Run provides much needed fatty food for thousands of predators that move with the tiny slivers of oily silver, sucking them down at any opportunity.
Particularly noteworthy are the young of the year, especially the Common dolphins. After weaning, this is a first significant feeding opportunity for the young dolphins and can set them up for life. Ever prevalent are sharks such as duskys, black-tips and bronze whalers. Also typical are thousands of whirling, squawking Cape gannets dive-bombing the fish and Brydes whales gulping the tiny critters down in huge lunges. A personal favourite are the acrobatic Cape fur seals providing hours of amusement with criss-crossing tumble turns. Humpback whales add to the mélange as they head North on their annual migration to calf in warmer waters further up the coast.
As each player in this feeding frenzy comes together, there is a spectacular feeding event that occurs. This lends itself to fantastic photo and video opportunities.
The conditions can be harsh, with cold winds, towering seas, lousy visibility at times, and long days out on the water. However, for those who are in love with the ocean and everything it has to offer, it's a spectacle that simply cannot be missed. On certain days everything just seems to come together, and you can be rewarded with 8 plus metres of viz and many bait balls throughout the day. In 2018 the opportunity for this has probably been improved by the cutting of Sardine fishing quotas of Cape waters in 2017.
This year I decided to try and depict intense frenzy and movement in my pictures. Instead of the perfectly framed shot, I chose to show movement and the frantic feeling of the chase. I only had 2 days on the water this June but was lucky to find a small bait ball on day one! This is a small group of fish that has been skillfully balled together by dolphins using bubble screens. This creates an opportunity for the gannets to plunge down into the ball at 120 km p/h to pluck off unwary fish. Watching wildlife feeding is taken to an intense level on the Sardine run as the diver becomes part of the action, and this is something I really wanted my photos to show.
I hope you enjoy my selection of pictures from 2018 and I look forward to showing you what I believe is one of the wildest things you can currently do, off the coast of South Africa. Each year I lead small groups of photographers from mid-May to mid-June, and we launch off East London. I choose this area as there are only two boats providing tours here, as opposed to Port St Johns, the other venue. In Port St Johns one can have up to ten boats on one small bait ball. While this is fantastic for general tourism and is highly recommended as a trip for ocean lovers, it isn't great for photographers. So why not consider joining my photographic boat in 2019? I give detailed advice, if you require it, based on my five years on the Sardine Run. I think it's going to be even bigger and better than I've seen for many years given that the fishing quotas in have stayed down in 2018.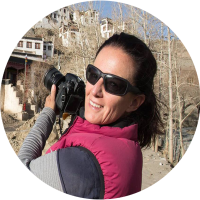 Blogger: Fiona Ayerst
Fiona is an award winning professional underwater and environmental photojournalist. Her work is published and portrayed throughout the world in numerous magazines, blogs and sites. Between May and October annual, Fiona manages Africa Media's environmental and travel journalism internship program.
subscribe
receive my missives direct to your inbox
Each year, I guide sardine run expeditions through my husband's company Blue Wilderness. Please click below to see our next years sardine run expeditions