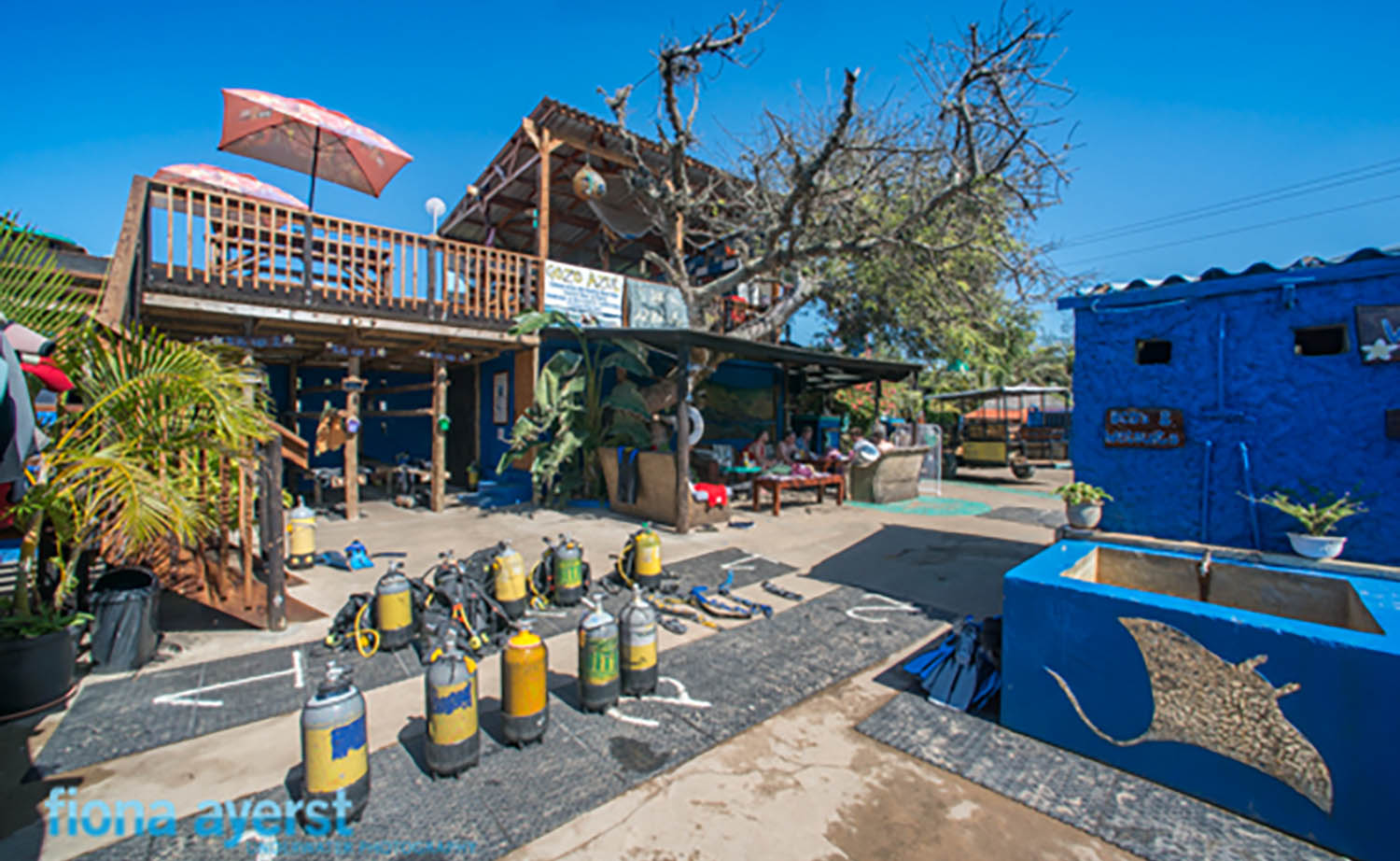 Ponta do Ouro is booming. There's a new road, almost finished, and the locals are building their guesthouses and expecting great things. Certainly, it's becoming easier to get there. When I first visited Ponta in the early nineties, it took two full days, and sometimes three, to get to the Ponta beach front from Johannesburg. The roads from Mbazwana (near Sodwana Bay) were all still soft sand. By August 2018, you will be able to drive from the Ponta border post to the Ponta main beach within about 20/30 minutes and for the most part, on tar. Hosted by Natalie and Marcus from the popular dive and travel centre, Gozo Azul, I was excited to get back to Ponta.
I hadn't visited since the devastation of the 'great fire' in 2010. I was pleasantly surprised. Ponta is still a great place for divers and non-divers alike. There is a safe swimming beach a short, 5/10-minute walk from virtually anywhere in Ponta. If you don't dive, you can go snorkelling or fishing. If you hate the sea, you can go 4 x4 adventuring or walking on the beaches. Why not take a dolphin trip with local legendary dolphin lady and guru Angie Gullan who you can find here.   The special elephant reserve is much easier to get to now, and so game drives are feasible. It's actually becoming a fascinating and quirky little town with some quaint markets, restaurants and shops to explore. In the 26 year long civil war that ravaged the area, many shops and homes were plundered and burnt. These have primarily been lovingly restored now, and there are also new wooden chalet developments
I visited some local inshore dive sites and was enchanted as always, by the antics of the fish and other reef inhabitants. Here are some of my recommendations based on this recent trip, however, there are many more great dive sites in Ponta. For me, one of the most amazing things about Ponta is that you can visit it virtually any time of year- and it'll be great weather, and dive-able. The weather and conditions in the protected bay are indeed a natural wonder.
Unfortunately, I didn't have time to visit all of my favourite dive sites, but in hindsight, it was a blessing, as I got to see that the inshore reefs are incredible in their own right. I was delighted to be paired up with amazing DM Charlie, who quickly became a friend. She let me travel far and wide over the reef but I could see she always had her eye on me. It's always a supreme pleasure to dive with skipper extraordinaire Dee- what a Moz legend.
Here's some information on the sites I got to visit as depicted in the photos. When you go, please try out some of the others too. I love and recommend these- Bass City, Atlantis, Maverick's and Rianna's arch.
Doodles (14-16m):
This is one of the best-loved dives in Ponta and for good reason. It's a small and shallow reef comprised of scattered boulders and small ledges. There's plenty life to search for, and divers always come back with tales of the large honeycomb morays, inquisitive potato bass, and having seen rays chilling off in the sandy patches. Curious looking paper fish abound here and are virtually always seen and have been for many years now.
Steve's Ledge (15-17m):
If you love peering into sandy gullies and under ledges, finding the little jewels the reef offers up, then this is a site for you. The shelves are full of clownfish and nudibranchs. There are many cowfish and puffer fish and devil fire-fish patrol the reefs looking for grub. Lookout for egg-shell cowries and hermit crabs walking around, even in daylight.
Steps (13-16m):
Ledges and small gullies are the order of the day here. It' s a place rich with schooling fish and soft corals. It's actually an underwater photographers 'dream dive'. I find it fascinating that so few of my colleagues know this. In my opinion, this dive is superbly under-rated, and if you love photography, then I suggest you try it out.
Creche (12-13m):
Thousands of glittering fish darting everywhere are the highlight of this dive. It's like diving into a lucky packet full of sweeties. It' s a shallow flat reef with sandy patches and you should look out for well-camouflaged crocodile fish and scorpion fish.
Checkers (16-19 m):
This site is comprised of blocky boulders festooned with bright pink and red corals, bright orange sponges and even hard plate coral. Look for frogfish and ribbon eels. I saw quite a few chunky mantis shrimp ogling me with multi-faceted eyes.
Pinnacles(32-37m):
Recommended for experienced divers only. Made up of two ledges with an old anchor and chain draped along the inshore ridge. You'll see the odd free swimming honeycomb moray eel, schooling bannerfish, potato bass and sharks. At certain times of year pickhandle barracuda, king mackerel, ignobilis kingfish and wahoo congregate on the reef attracting different shark species.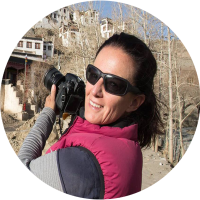 Blogger: Fiona Ayerst
Fiona is an award winning professional underwater and environmental photojournalist. Her work is published and portrayed throughout the world in numerous magazines, blogs and sites. Between May and October annual, Fiona manages Africa Media's environmental and travel journalism internship program. 
subscribe
receive my missives direct to your inbox